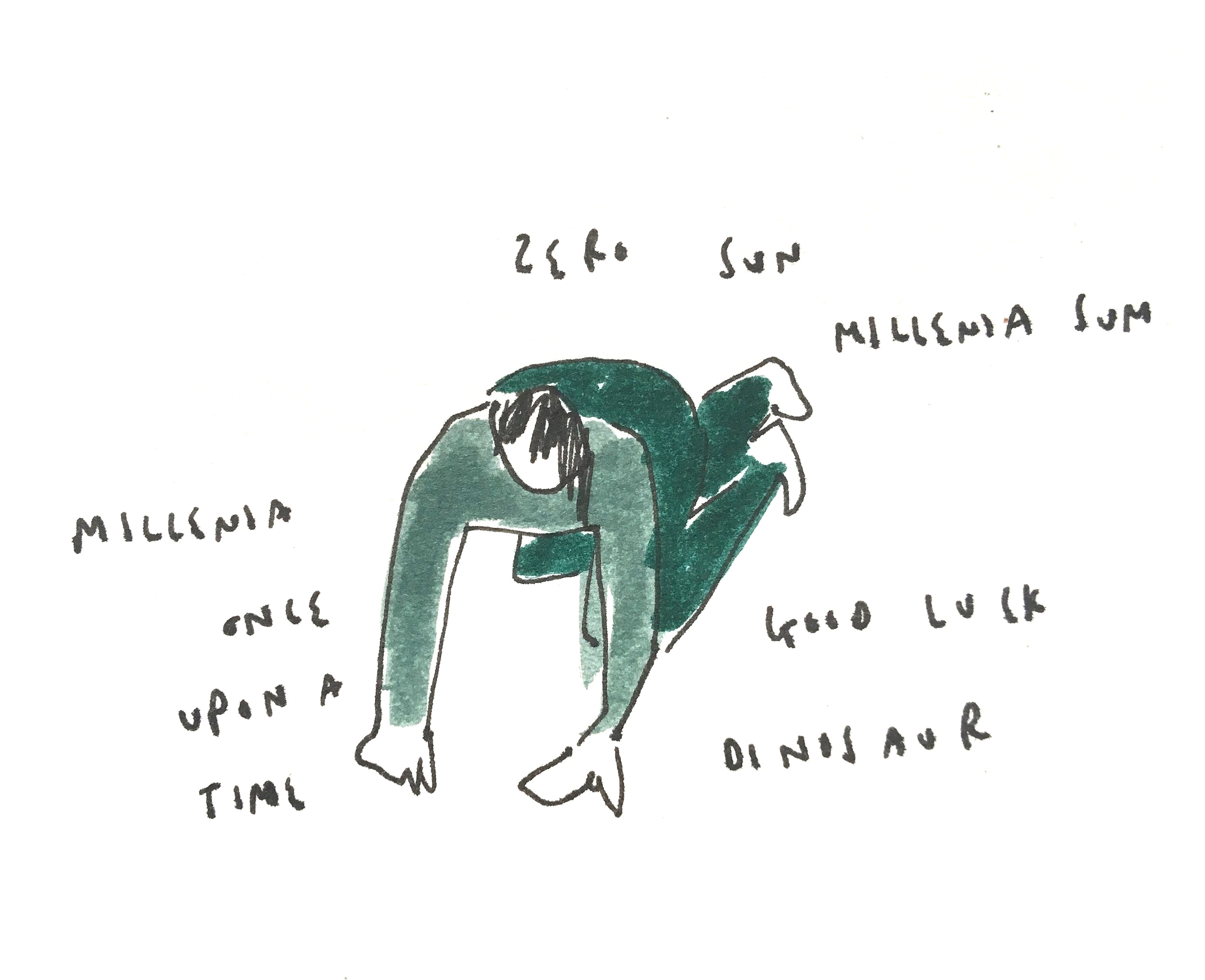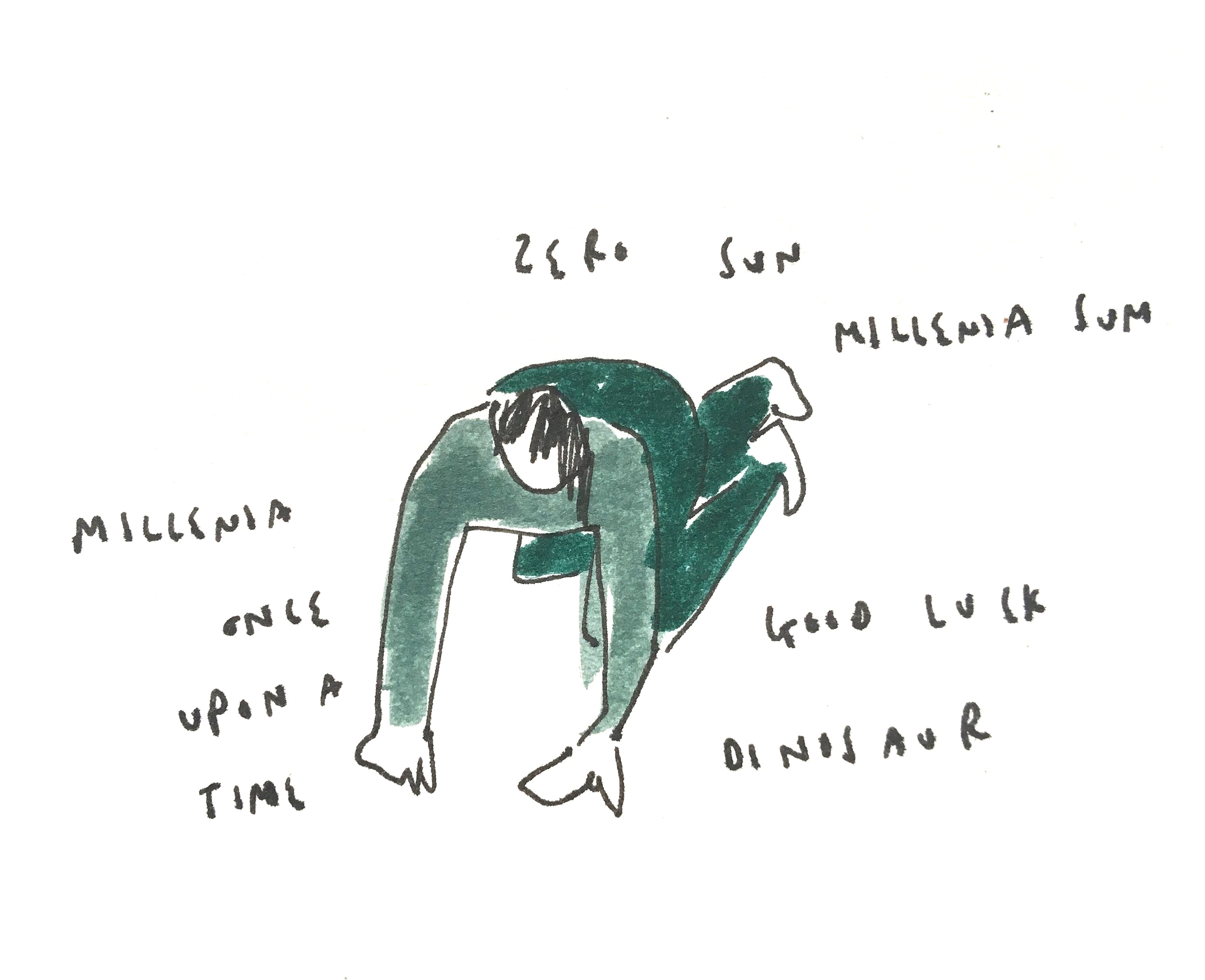 Like sand tumbling down a dune; like a glacier breaking off; like a virus proliferating through a body; like a choreography falling apart.
- Paul Hughes, for DRAFF
some times
SOME TIMES will be my first full-length work, and a move to studio theatre (or similar) context. This marks a new phase of making: integrating materials of movement, writing and singing. The project develops ideas from past works around sociality or ways of being together, but is a move from the cognitively-driven installed works I have been making to a more content-driven work. SOME TIMES explores how shifts in scales can offer different possibilities of thinking about where we are in the contemporary moment. This happens through dances of electrons; evolutionary theories of cooperation and competition as scores to develop material; embodiment of geological time as a dance of tectonic plates; social dance such as in English folk dance and various ways of being together through geometrical / rhythmical organisation.
when your days are small and too many
a cold dance trying to remember a hot dance
a broken heart, winter
a fitful sleep
dropping off a blink juddered awake by coffee and flowers at any time of day,
practice your names
when spring comes again the wrong coat
june parasiting february, daffodils, we falter
synapsing yellow
a little
happy easy
the birthday face of him or her out of season, as dreamt or online
we shouldn't know about the baby coral and some baby coral die
do you find yourself enjoying less things you used to take pleasure in?
are there whole days at a time when you feel like two different kinds of snake constricted and poisoned to death?
so slowly that no generation will see but moving inside of it all the same
The project began in the UK in 2017 with r&d support from Arts Council England and South East Dance and continued in 2018 with support from Arts Council England, South East Dance, Jerwood Foundation, Dance 4 and Siobhan Davies Dance.
It draws together 6 international performers and is developed through contact with additional artists in sound and live-coding, engineering/ media arts, game-design and lighting design.
It feels just like going, and then underneath that, organisation. Organs.
It is a hard to pin down, interspecies feminist/ dawn of Brexit/composting dance of tectonic poetics.
teaser
Reflection by Paul Hughes for DRAFF, at Siobhan Davies Dance Open Choreography platform where we shared section 4 of the work in early development: geological time and poetry.
How the dancers said that a dinosaur takes a whole day to do anything, and that this should be the name of the work.
WITH DANCE DEVELOPMENT BY:
Elisa Vassena, Luke Birch, Lena Kimming, Tuan Ly, Katja Nyqvist & Christopher Matthews.
LIGHT: Lucy Hansom.
SOUND: Jamie Forth
WORDS: Janine Harrington.
DRAMATURGY: Lou Cope.
CRITICAL FRIENDS/ ADDITIONAL RESEARCH: Shannon Stewart & Paul Hughes.
PRODUCTION: Iris Chan/ Janine Harrington & Kat Bridge